Daily Archives:
September 18, 2023
Member's Mark pre-lit twinkling present tower stands 5 feet tall. This indoor/outdoor decoration has 643 multicolor LED lights with a twinkle effect. Package includes 4 yard stakes and a 5ft lead cord. Add to Favorite Sellers. Member's Mark Pre-Lit 5 Foot Indoor/Outdoor Twinkling Present Tower, Multicolor.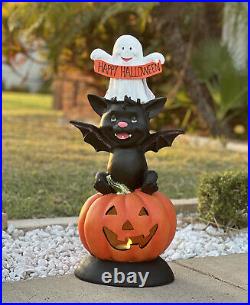 Get ready for Halloween with this adorable trio of jolly ghost, bat, and pumpkin figurines! The colorful and extra large set, made of sturdy resin material, is perfect for both indoor and outdoor use. With its fun and kitschy design, it's guaranteed to add a festive touch to any room or garden. Celebrate the spooky season with these "Happy Halloween" figurines, weighing in at 10.5 lbs and measuring 28 inches in height. Whether you're throwing a Halloween party or simply decorating your home, these lively characters are sure to delight and entertain. Don't miss out on this charming addition to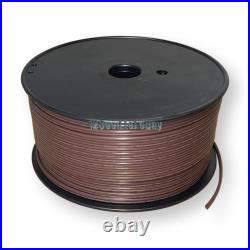 SPT-1 & SPT2 Wire. 500ft & 100ft lengths of wire. Use with zip plugs. Use spt wire to create your own custom cords for holiday and event lighting. Make custom Sockets strands by adding our sockets and zip plugs. Be sure to match the SPT type to the gauge you are working with if using spt1 sockets or zip plugs be sure to use SPT-1 wire. SPT2 wire has the same 18 ga wire inside but the plastic shielding is thinker so you need the SPT2 Sockets or zip plugs to accomodate the thicker shielding.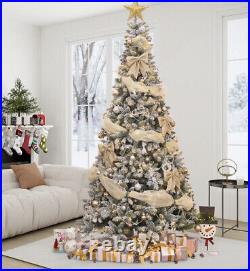 Transform your home into a winter wonderland with the Maypex Lighted Flocked Green Spruce Artificial Christmas Tree. Crafted from top-quality PVC, this tree boasts a lush green spruce design elegantly dusted with lifelike snow, ensuring a truly authentic appearance. For stability, the robust steel frame and foldable metal stand are in place, while the flame-retardant feature prioritizes safety. Experience instant coziness with its pre-strung warm white LED lights, setting the perfect festive ambiance. Choose from a range of sizes to suit your space, and enjoy stress-free setup thanks to the included instructions. This tree comes complete with the stand and
This vintage witch canister from Fitz and Floyd's HALLOWEEN HARVEST collect would be a great addition to your home this holiday season. She's 9 1/8 tall. She's wearing a black cloak with leaves while holding a basket of flowers and a big fat pumpkin. At her feet is a black cat with an arched back. She's made of earthenware in China. She's to be handwashed only. This witch comes with her original box and is in excellent condition. No flea bites, crazing, scratches, or chips. On the bottom of one of her shoes is a pen mark. In the picture
Width: 24 Inches; Height: 24 Inches. The wreath will add a touch of color and cheer to your front door or home, made with a mix of berry, burgundy, pink florals, and ribbons. Perfect for greeting guests or simply sprucing up your decor, this 24-inch wreath is made to last and will bring a smile to everyone's face. Products may fade over time or become damaged when exposed to direct sunlight or natural elements such as rain, hail, etc. In order to prolong the life and color of your wreath, it is advised. To hang in a covered location if
Discover Unrivaled Realism: 7-1/2FT Pre-Lit Green Spruce Christmas Tree. Step into the realm of lifelike holiday magic with our 7-1/2-foot Pre-Lit Green Spruce Christmas Tree. Boasting over 1300 individual branches and needles, accompanied by 550 UL white lights, this tree is a masterclass in craftsmanship and detail. It stands as the most realistic artificial Christmas tree in its class, providing a lush, full shape and a unique dark hue that serves as the perfect canvas for your holiday décor. Crafted for Excellence: Our holiday trees are created using cutting-edge manufacturing technology and the highest-quality materials, offering the illusion of a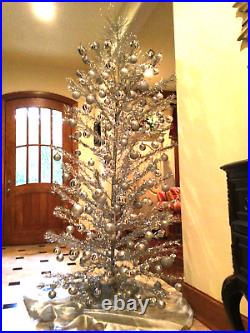 Absolutely gorgeous vintage aluminum Christmas tree from my collection. The box says aluminum and it's from the 60s all my aluminum Christmas trees are from the 60s 70′s. This tree is very tall for an aluminum tree, I have two toppers. The original pom-pom one, and the one that I made through the years. It has many many branches very full. I have different holes in the pole for different looks that I have made throughout the time that I have had it I just love the new top it looks like Silver spikes that go up and then cascade